CG Biosciences Single-Use Bioprocess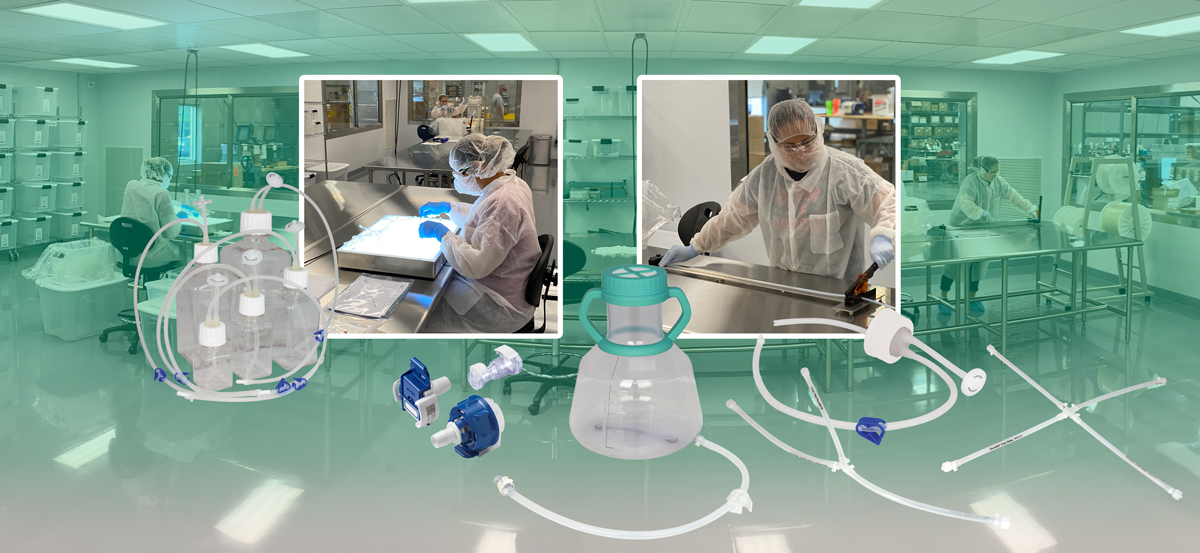 Welcome to CG BioSciences!
View Our ISO Class 7 Cleanroom Video ►
Your source for standard and custom bioprocess containers, assemblies and systems.
CG BioSciences is dedicated to supporting your bioprocess through the assembly of standard and custom single-use products in our new ISO Class 7 cleanroom.
More time to focus on the research.
Skip the time-consuming practice of ordering, assembling, sterilizing, validating and prepping your own components.
Greater Efficiency - Less Downtime
Cost savings

Time savings

Quality assurance

Choice of components and configurations

Sterilization options (or supplied non-sterile)
Typical Components
Aseptiquik® connectors

Tubing, fittings and clamps

Transfer vessels

Cell culture bags

Sample tube assemblies

Syringe samplers

Filter, vent and sample lines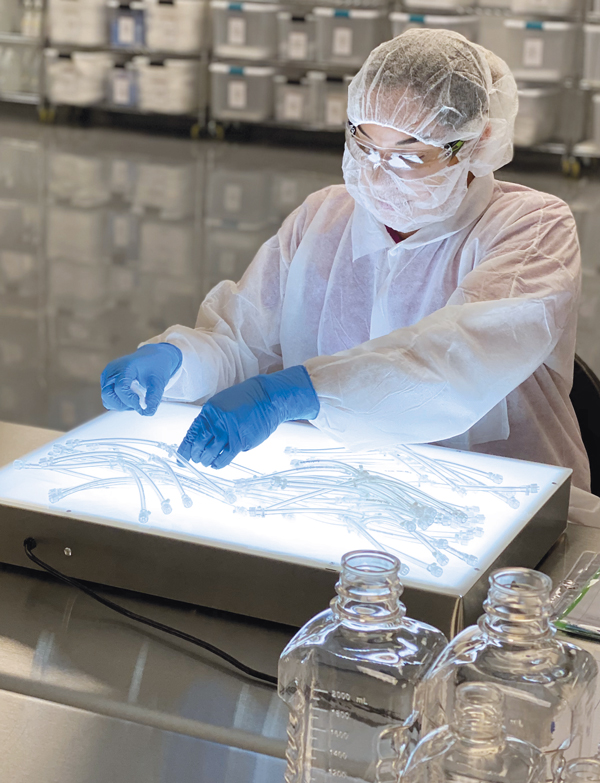 » View Standard Single-use Products
Shop our complete line of CG Biosciences and if you don't find what you need, get in touch and we'll build it for you.
Three Easy Steps . . .
1 DESIGN YOUR ASSEMBLY
Technical specialists work with you to create / design the assembly and provide recommendations on tubing, fittings, quick connects and filter components.
2 QUOTATION and 2D or 3D DRAWING
Fast turnaround on your quotation and drawing of your assembly. The drawing will include details and a subcomponent bill of materials.
3 DELIVERY – SINGLE ORDERS or BLANKET ORDERS
We work with you to meet your delivery needs on single orders or blanket delivery scheduling. Chemglass stocks many fluid handing components such as tubing, fittings, quick connects and filters so they are available when needed.

Let's discuss your custom specifications.
1.800.843.1794