Machining
CNC Machining Services
Chemglass has been providing high quality CNC machining services to the pharmaceutical, chemical, biological and petrol industries for many years. We are a family owned and operated company that prides itself in producing products for our customers that meet or exceed their requirements.
Engineering Department
Our engineering department has the expertise to handle your project from conception and design, to prototyping, full production and assembly. Years of experience have helped us to design and produce high quality products used in industry. We currently manufacture over 2,000 unique products and parts. Our customer service is our highest priority. We constantly maintain high quality production and quality control standards while evaluating the latest technology for continued improvement on production and cost savings.
Customer Services
Our customer loyalty base is our highest compliment as we continue to work with the same companies year after year while increasing our size and strength by obtaining new business due to our current customer's referrals.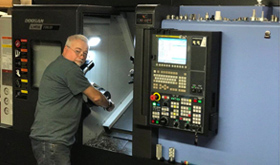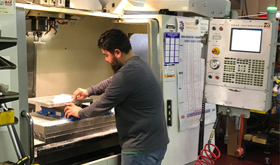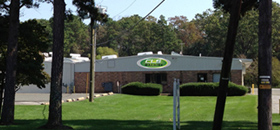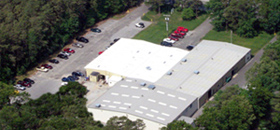 About
We produce thousands of components and finished products to compliment our chemistry and cell and tissue culture product line. Our 20,000sq ft production facility utilizes the most technologically advanced machinery available today.
Our highly trained operators and machinists, supported by dedicated team leaders, process engineers and quality technicians take pride in their ability to perform to our high standards on each project. Over the years, we have developed many capable supply chain relationships which enable us to provide a wide variety of manufacturing requirements. We feel confident in our ability, and that of our venders, to produce a finished product that will meet or exceed your needs. We have the capabilities to purchase, produce, assemble and ship your product efficiently and on time.
Our goals are simple:
To maintain our high quality standards that we are known for and that is expected of us from our customers. To maintain our personal attention and dedication of each product we produce from prototypes to large volume items and to expedite in a timely manner. To maintain excellent customer support and service from start to finish.
Services
Design
Our engineers utilize AutoCAD and SOLIDWORKS, the industry's leading standard design software, to compliment their skills in providing highly effective designs tailored to your requirements. The solid models are easily converted into drawings and can be seamlessly imported into our Virtual Gibbs programming software for our CNC equipment. We can accept your files in just about any format or your concept would be developed by our own experienced engineers located in our facility for your approval.
Machining
Our wide range of capabilities including, both manual and CNC turning and milling, quality control to complete assembly allow us to do both small and large production projects and get them to the customer in a timely manner. Stainless steel, aluminum, plastics and PTFE are raw materials that we manufacture parts from on a daily basis.
Material Finishing
Anodizing, Powder coating, PTFE coating, Hard coating, Electro polishing and Laser etching are some of the commonly used finishes available.