Laboratory Glassware Repairs and Modifications
Our Services
Chemglass repairs and modifies broken glassware in addition to our fabrication capabilities.

Standard turn around for most broken items is two weeks.

Rush service is available for a small additional charge.

Pricing is typically 40% of the cost of a new item.

We additionally offer Plastic Safety Coating of nearly all standard catalog items below a certain size; 50-liter round bottom flask, or for existing items in your lab that you would like coated for safety to avoid explosion or implosion.
Plastic coating is extremely durable and temperature resistant to 60°C (140°F).

The cost to plastic coat an existing item is 15% of its cost when new for a smaller scale item, and 20% for larger scale items.

We also plastic coat items sent in for repair for an additional charge above the 40% repair rate.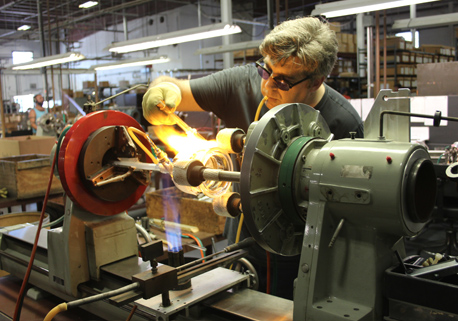 Getting Started
Message us at [email protected].

Include a brief description of the broken item(s)

Include at least two photos of the damage

One photo showing as much detail of the damage as possible

One full frame photo of the item
If a prospective modification gets into highly technical changes to the item in question, the matter will be directed to our Technical Service Department, and a representative will contact you to work out the details of your redesign.
For strictly modification work on a non-broken item, please contact [email protected].
Before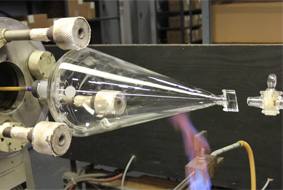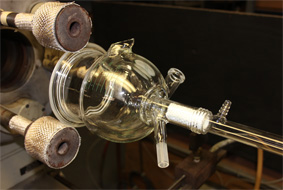 Being Repaired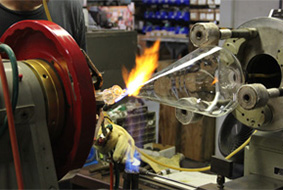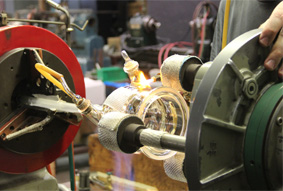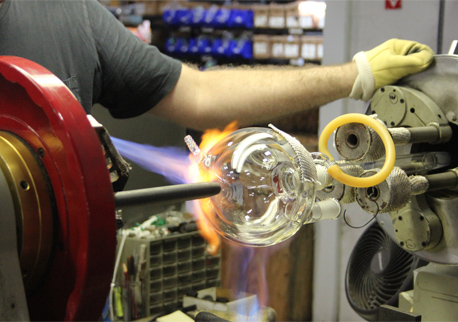 Our Process
Once it has been determined that the item can be repaired and/or modified:
An estimate will be supplied based on the pictures and conversation.

Upon your approval, you will be contacted by our Returns Department ([email protected]) who will issue a return materials authorization (RMA) number and send you a Decontamination Form.

Fill out the form to insure that we will be receiving a "clean" piece of labware.

This helps to insure no one will be exposed to dangerous chemicals or substances upon receipt.

The Returns Department will enter some basic information on the RMA, such as your name, company name and pertinent contact information.

Once the item arrives, we will enter an official quote and send it along to you.

We typically hold off on issuing the official quotation until we have the item in hand, just in case it has damages that are more extensive than those pictured or in the event that it gets further damaged by the shipping company.

If your institution requires an official quotation before sending out items for repair, we can accommodate that request and enter one before you ship it to our location.