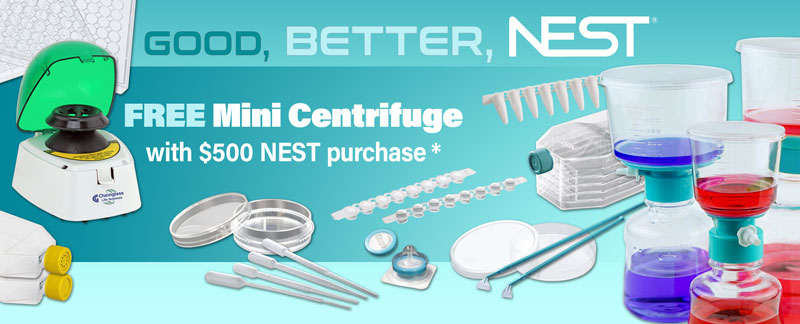 FREE Mini Cent with $500 Purchase
Promo Code LS06119
*RULES: Purchase $500 at list price of NEST Brand Life Sciences consumable products from Chemglass Life Sciences and receive a free Mini Centrifuge, Part No. CLS-1601-008, a $219 value. NEST Brand consumables are all products beginning with the CGN-prefix.
Offer valid from 6/3/2019 through 6/16/2019. Purchaser must specify promo code LS06119 at the time of order.
Valid on US and Canadian purchases only. May not be combined with any other offer or discount. This offer is non-transferable and void where prohibited by law or company policy. Offer is subject to Chemglass Life Sciences standard terms, conditions and contracts. Offer not valid through distributors.